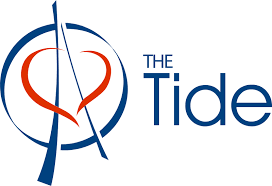 The Tide radio ministry is an international outreach committed to worldwide evangelism and discipleship. Our goal is to lead as many people as possible into a life transforming relationship with Jesus Christ. We do this primarily through Christian radio broadcasts in multiple languages around the world.
A God Who Speaks My Language
People are much more willing to listen to the declaration of one true God when we share it in the language they have known from birth. Through 'heart language' radio programs produced on site in the countries where we are active, using indigenous speakers, we are able to introduce people to a personal loving God who relates to them in the context of their own background and culture.
An Audience Eager to Listen
The majority of our efforts are directed towards radio programs and related ministry initiatives in areas where there is a great need for people to hear to the Good News of Jesus Christ. We receive a constant stream of letters from listeners expressing great joy for the hope and new life they hear about through our radio programs.
Correspondence Courses
Through our office in India, listeners are able to enroll in a series of Bible study courses in a variety of languages. Both Christians and unbelievers seeking answers benefit from these courses. Almost all who enroll make a full profession of faith in Jesus Christ by the time they finish the initial course.
Literature Distribution
Listeners in every region where we broadcast often submit questions and request additional information about the Christian faith. We endeavor to fill all requests with topic appropriate literature in the form of tracts, pamphlets, devotionals, Bible study guides, Bibles, and Christian books.
Conference and Seminars
The Tide radio speakers and ministry staff are available to speak at local churches, conferences, seminars, and retreats. In India we frequently conduct 'Seekers Conferences' at various locations where interested individuals can learn more about following Jesus. We facilitate the formation of teaching teams and short term mission trips to help equip and encourage leaders who have limited resources.
Church Planting and Church Growth
The Tide works hand in hand with indigenous church groups, church planters, and evangelists to plant and nurture new congregations.
Providing Media Players
Our goal is to make sure that everyone can hear the Gospel message we are proclaiming. Without the media players we provide many would never hear about Jesus Christ.
Adult Literacy Courses
The Tide conducts classes in areas where illiteracy is a widespread problem to help teach people how to read and write.  Even though they are operated as "Adult Literacy Centers" the learning groups almost always include some children and youth whose families are too poor to send them to regular school.